August 9

7:00 PM
Mountain Grove Memorial Church
We are lucky to have Ellen Apperson Brown talk about her great uncle, the Lake George preservationist John S. Apperson Jr.  who is the subject of her recently published book.
In 1900, Apperson, a young man from Virginia, began working for General Electric in Schenectady. He discovered Lake George one summer while attending a boat race, and thus began his lifelong love affair with the magnificent scenery.
Apperson devoted his energy and resources to saving the land from various threats. Apperson launched a two-pronged strategy, promoting Lake George for its recreational potential while recruiting people to help repair the shores of islands. Among other things, he started a campaign to start hauling rocks and building walls around the islands to protect them from erosion (a technique called riprapping).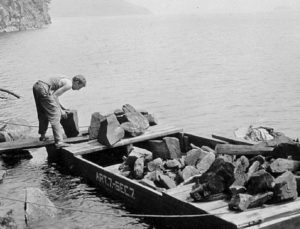 He would earn the respect of leading politicians, philanthropists, and journalists, including George Foster Peabody, New York governor Al Smith, and Franklin and Eleanor Roosevelt. His actions brought him into open conflict with powerful adversaries, too.
For those who are familiar with the mid-section of Lake George, the story also touches on the efforts of a few determined people along with Apperson, who worked to add Tongue Mountain, Paradise Bay, Black Mountain Point, and the islands in the Narrows to the holdings of New York state, and which are now protected by New York's constitution.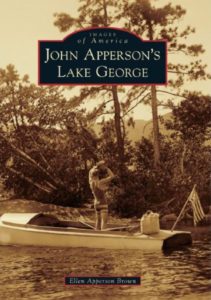 The author, Ellen Apperson Brown, grew up hearing colorful stories about "Appy," her father's favorite uncle. She he has become a leading authority on his life and accomplishments. Most of the images in this talk are from her personal collection and from the Kelly Adirondack Research Center at Union College.
Share this entry